Individualize NFC-vCard
---
NFC-vCard - various options for the perfect business card
To individualize your own NFC vCard, you can choose from a wide range of possibilities and options. Starting with the type of product, the material used and the design. In order to demonstrate the variety of options, we would like to show you some individualisation possibilities in the following sections. Please do not hesitate to contact us at any time if you have any questions. We will be happy to advise you on the various customisation options so that you can find the perfect digital business card for you. You can get an initial overview of classic variants of the NFC-vCard by clicking on the link below. Alternatively, you can use the inquiry form for the individualized options.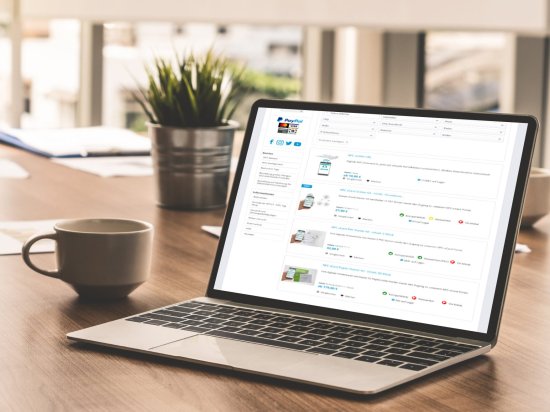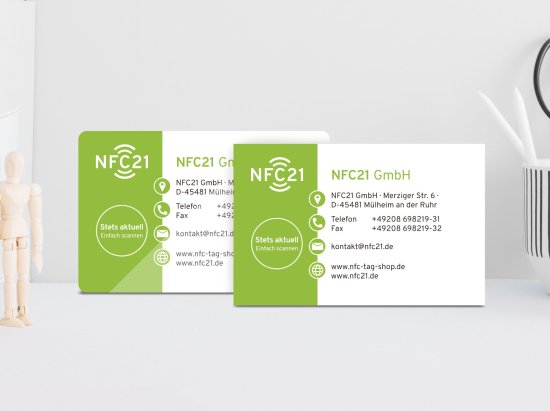 NFC-vCard - the classic options
The classic options include NFC vCards in standard credit card format and our NFC stickers. The business cards in credit card format are available both as a classic paper card and as a robust PVC card. They can be printed on one or both sides.
Your own design can of course also be implemented. Simply use our specially available print template.
With the help of the PET stickers you can, for example, digitize already existing, analogue business cards. You have the choice between two imprints. Then simply attach the stickers to a suitable place.
NFC-vCard – individual alternatives
Basically it is possible that you use almost every (undescribed) NFC product from our shop as a digital business card. For this purpose you can purchase NFC-vCard URLs, which you can then deposit on an NFC product of your choice.
Our suggestions:
NFC key fobs
NFC buttons
NFC wristbands
NFC displays
Please contact us so that we can advise you in the best possible way. Especially if you are interested in an individual product in your design.